"YOGA ISN'T ABOUT TOUCHING YOUR TOES, IT IS WHAT YOU LEARN ON THE WAY DOWN" ~ Jigar Gor



why youth yoga?

Yoga is the perfect antidote to all that we pile on our youth, from school sports, to academics, to social commitments, and so much more. Yoga gives them the tools of a balanced, healthy outlook and strong positive connection with themselves.

Powered by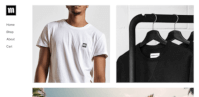 Create your own unique website with customizable templates.